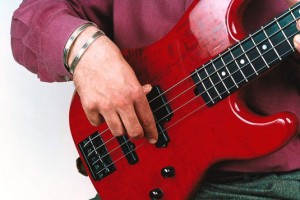 My student gets a huge kick from working the notes out himself.    Read about the common things that can happen during practice, a few things I see students experience during the week.  
Unusually I had a couple of hours free this Saturday afternoon and took the bass for an unexpected workout…and what a workout! In my sun lounge, which was very sunny for once and with both neighbours out for the afternoon, I worked on and rehearsed Kevin
Kendle's "Dance of Electra", Ozric Tentacles' "Lost in the sky" and the new attempt at their song, "Papyrus". Whilst the left hand was generally accurate, the right was far too trigger-happy again but calmed with tenacity and some self-restraint. The thrill of
getting it right (the accompaniments) was difficult to contain so I sought out two additional pieces that would have some additional energy, namely Simple Minds  "Themes for great cities" and then a surprise encounter….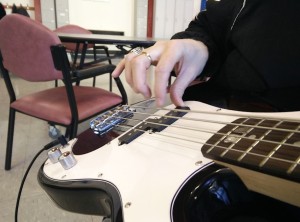 With Amazon Music on my smartphone, I stumbled upon a very energetic old favourite and, within sixty seconds, unbelievably, worked out the D# and F theme with its D#, C, B, A coda.
For years I'd imagined it to be very complex and at some  sweat-inducing pace. Not so. In the end, I'd discovered and played, with real gusto, the introduction to "Baila mi hermana (Dance, sister, dance)" from the Moonflower album by Santana. It was a serotonin and adrenalin hit simultaneously! I worked it out. I had done it…and with no one to hear me…performing with all the potency and rhyming hyper-salsa of this 70s Classic…to my thudding hearts content. AS
Bass Journal Part 5
Bass Journal Part 4
Bass Journal Part 3
Bass Journal Part 2
Bass Journal Part 1