I've recently Inherited a new Guitar and plan to incorporate it into my set.   Though it is not an electro acoustic it will be mic'd up and played for certain songs.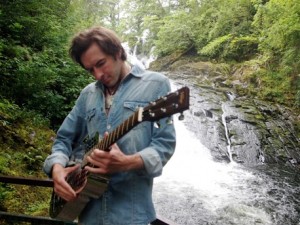 In the Beginning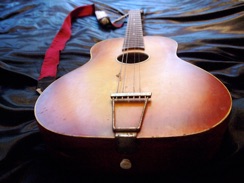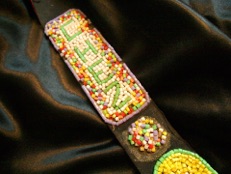 This is the first Guitar I got my hands on that hadn't even been used since it was last played in 1969.
Even as a child the curiosity got the better of me when one day I took my Dad's Guitar from the shelf it had retired to and brushed the strings with my fingers to see what would happen.
If I remember correctly it was really out of tune and gave quite a haunting sound which captured my imagination.
And that's how it all started…
So I asked how it worked and never looked back since.
The strings haven't been changed since the early 60's and it will remain one of my most treasured items.
It's fair to say I haven't changed even in the advanced stages of playing and will remain curious about the different sounds that the Guitar makes. I will strive for perfection since the Guitar has kept me busy for the past two decades.
As either a potential student or present one, I hope you will have the same curiosity and practice everyday to make the Guitar sound the way you want it to.
And here is my first electric Guitar purchased in Birmingham City Centre,  I had a choice of two at the time the other was similar apart from having a black scratch plate.
This looked similar to the Guitars that my heroes played so couldn't resist the temptation.
It was also particularly unusual that it had a double humbucker compared to the single pick up so couldn't wait to plug it in for the first time to hear how it sounds.
It was this 6 string Guitar that I performed my first song at school and when I was good enough I was asked to perform with Steve Ajao and the Blues Giants.

Then I met Alex,   my black stratocaster was the right tool for the next job to give me more ideas perform with him.
This is merely the beginning of the adventure as I'm sure you'll have your own for the time you spend learning to play. From the days, weeks, months years and decades.   I personally find that the Guitar has been the hardest thing to put down once I start practicing.  And I certainly won't stop until I achieve the desired sound or set up the mechanics needed.
Gav and Alex
For two guys aged 17 that had just met, played together like they've known each other for years, I loved listening to them and could happily listen to them play all the time"
University lecturer, D, Mc Cormack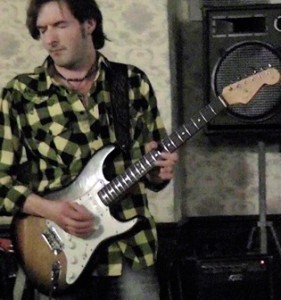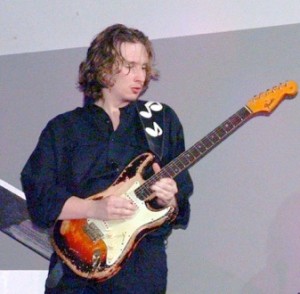 Now with experience of performing under my belt I was ready to try different Guitars and ideas.
I supported National group U2 UK playing bass.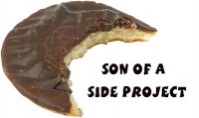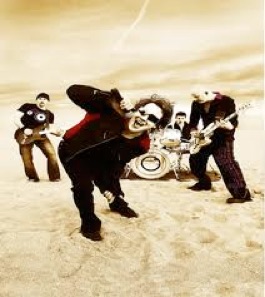 Pop/ Rock
 I met Paul and Gaz back in 2004 and began practicing with them weekly since they liked my blues rock style of playing.
They are known as Liberation Works, an established group who have been playing for many years with their own songs and unique sound.
As there are only so many hours in the day, working commitments have took their toll from time to time. But I'm flattered that they have asked me to be their professional lead Guitarist on many occasions to tour with.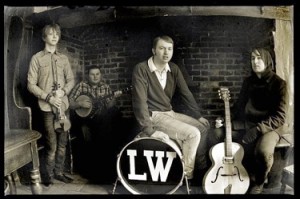 We have finally found a bass player, so are gonna be starting up again. If you're still interested we would love to get you involved"   –          Paul Clark
Punk Rock

In 2008 I joined a punk band since their lead Guitar player had just left, so I put my Fender Stratocaster to good use and we started performing around Birmingham and the Black Country.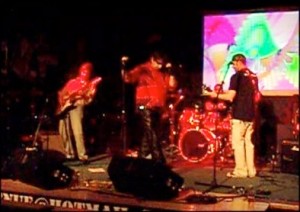 I remember Gavin, met him at a BBQ he was a great bloke, great performer" – Jonathon

Gav, as our newest recruit could have easily have took our Music to the next level "  Bob Davis (Bassist)

"Gav's playing is on fire, baby!xxx  Clare

"Working with Gav watching him play, his hands were all over the fretboard in seconds." Lenny (Guitarist)
In 2010 I literally walked into a pub, waited for the local band to finish before asking them for a jam. I developed a side project with a.k.a. SKA FACE and put my Stratocaster to good use.

Ever since the project took off it has been used in my showcase nights and the crowd love it.
"Are you getting up to play Blues tonight, Gav?!"  Gerry Diver

Your solo techniques are spot on"-    Lee Balmforth (Sound technician)"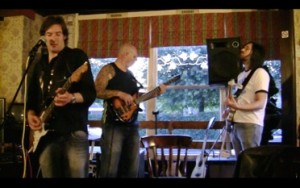 Pop and Jazz
The Yamaha Acoustic has got me through all of the unplugged sessions in my duo and has been 100% reliable for the road.  It has presented me with immediate tonality and more.  It has been my instrument of choice for advanced finger style technique.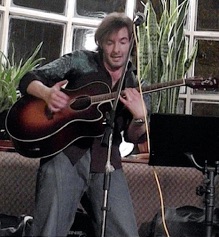 I'm quite surprised that he hasn't learnt the songs he performs from advanced sheet music,  particularly playing to that standard"    Roger (Bassist)
 My newest Guitar is thrown in at the deep end of my project,   now preparing for an Irish themed event and ready to throw every technique I can at it with my duo pal.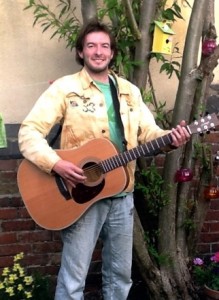 Great night of Irish music, Gav!"


Great sound,   that would go down great in any live venue"


Your set looks great, let us know when you're playing in Birmingham, Gav"         Rich


"That was superb, top class"

Brilliant, that was a serious night out! let us know the next time you're performing
Rock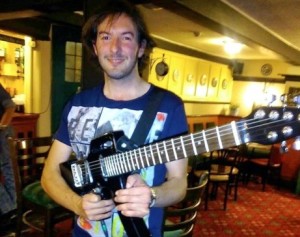 Wow! Gav played it how it should be played" Rosco (sound tech' for Robert Plant and Adele)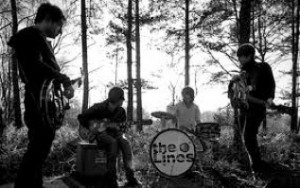 Gavin can seriously play"   The Lines